Randy Stewart's mantra has become familiar to music fans throughout the region: Sad Songs & Funny Songs, I DON'T PLAY LOVE SONGS. He's done for music what Anthony Hopkins did for romantic comedy.
Now he's got his sights set on Valentine's Day. There will be nothing but oxygen, nitrogen and carbon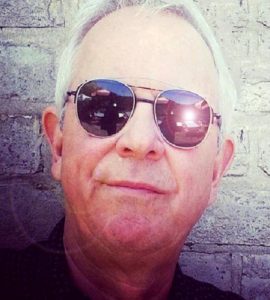 dioxide in the air when Randy takes the stage at the Old Church Theatre on behalf of the lovelorn, the lovesick and the romantically skeptical. He's hidden the roses, eaten the chocolates and, for good measure, he's tied Cupid up in the shed for S/Ain't Valentine's Day, a 'Valentine for the Rest of Us', something to sing about – that doesn't wear its heart on its sleeve.
S/Ain't Valentine's Day, will be presented at Old Church Theatre on Thursday, February 14 with a prix fixe dinner beginning at 6 PM – and the performance starting at 7 PM.